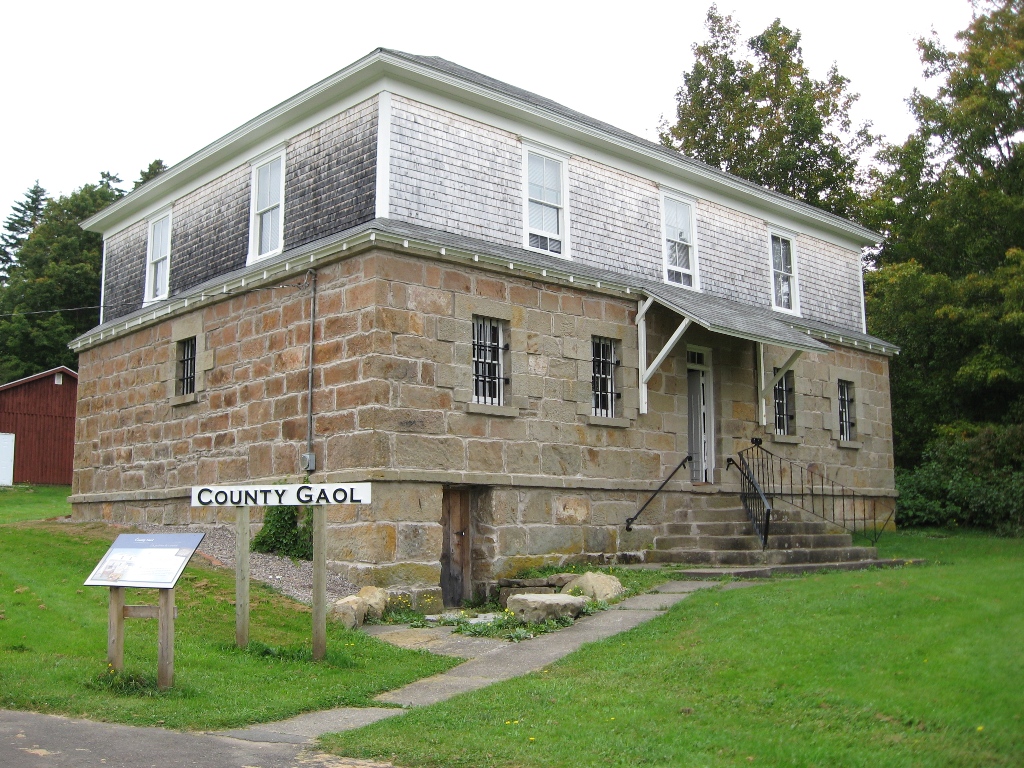 What's a shiretown?
A shiretown is the capital of a county. Since 1845 Hopewell Cape has been the shiretown for Albert County. Come explore all the original buildings of this once vibrant seat of government.
Nestled on the on the hill overlooking Shepody Bay in the original buildings of the Shiretown of Hopewell Cape, the AC Museum contains more than just artefacts, it contains the stories, the joys and heartaches of a people.
If the walls could talk… and they do! Explore the County Gaol, where you are surrounded by the recently uncovered prisoner graffiti (hidden since 1930) that makes every nook and cranny come alive. Layer upon layer of names, dates, drawings and poetry tell the story of what it was like to do time in the Albert County Gaol.
The County Courthouse rebuilt in 1904 was the court of law in Albert County for over 100 years, before being decommissioned in 1952. Site of the Tom Collins murder trial in the 1900's which set precedences in Canadian Judicial Law. Was Tom guilty or did an innocent man go to the gallows? You weigh the evidence and decide...
All the buildings at the museum: the Courthouse, the Gaol, the Community Hall, the Records Office, the Tax Office, and the Library were all part of a once vibrant Shiretown and are in their original location, lovingly restored.
The RB Bennett Commemorative Centre highlights the significant achievements of Canada's 11th Prime Minster Richard Bedford Bennett, who lead this country during the dark days of the Great Depression.
Although much maligned during and after his term of office, his many accomplishments, unmatched philanthropy and the Canadian Institutions founded by him, speak louder than words alone.