Albert County has the distinction of having the highest percentage of population to enlist for service for World War One in all of Canada. The majority of the Albert County men served in the New Brunswick battalion, known as the "Fighting 26th".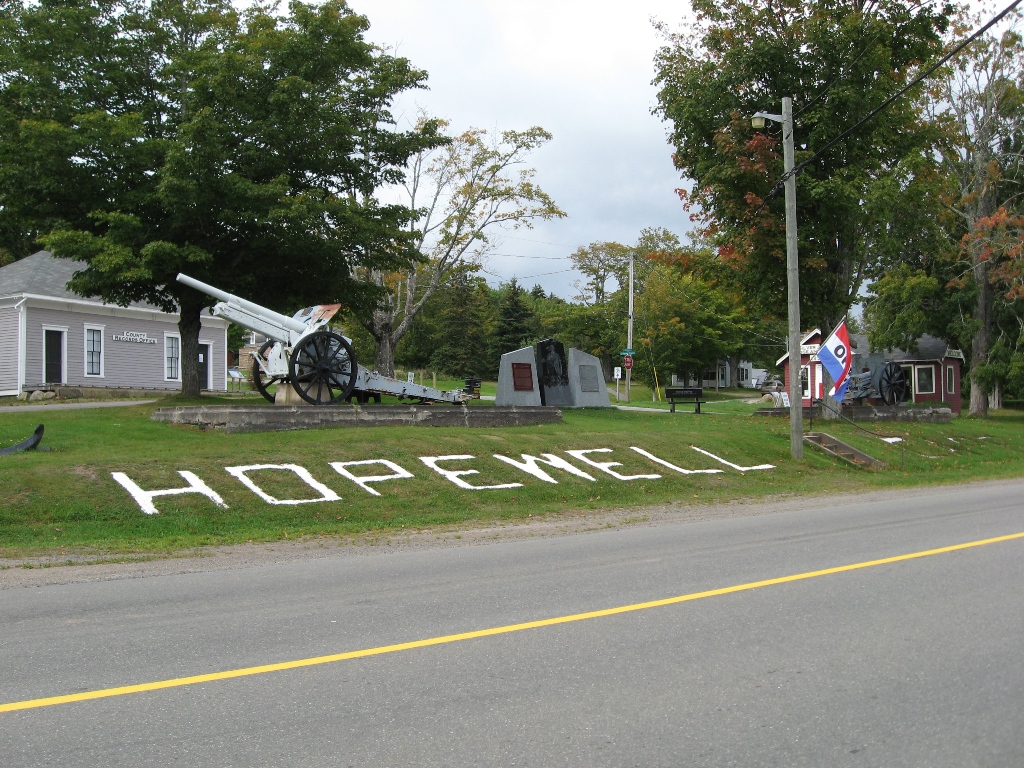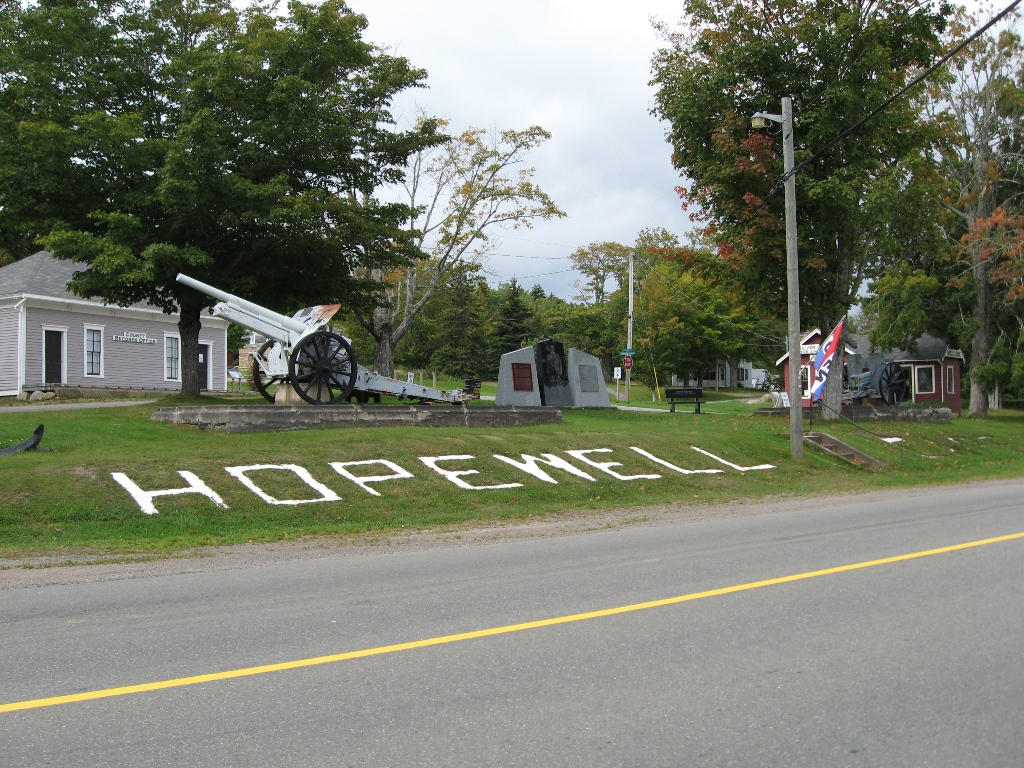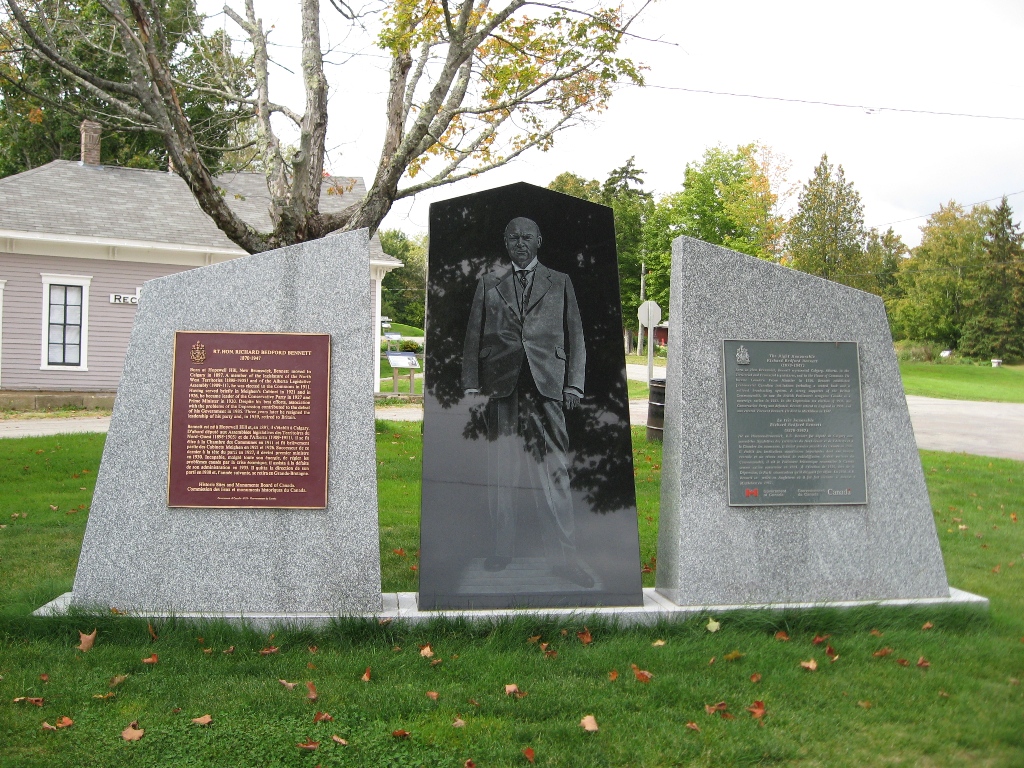 The burgundy plaque on the left is the official national recognition for former Prime Minister Richard Bedford Bennett. Born and raised here in Albert County, R. B. Bennett is the only Canadian prime minister to come from New Brunswick. Bennett was prime minister from 1930 to 1935, during the Great Depression. Bennett remained the leader of the Conservative party until 1938 and then retired to Mickelham, England in 1939. RB Bennett died at his home in England in 1947 and was buried in the local church yard making him the only deceased Canadian prime minister not buried in Canada. The grey plaque on the right is a duplicate of the one beside his grave in England.
The National Gravity Net Station marker on the corner of the concrete platform is there to serve as a point of measurement for the strength of gravity. There are many of these markers all across Canada and the data is collected every few years to measure the minute variances in the earth's gravitational field. As an example, when you compare the measurements from here to the markers in Moncton, the indication is that you weigh less here.