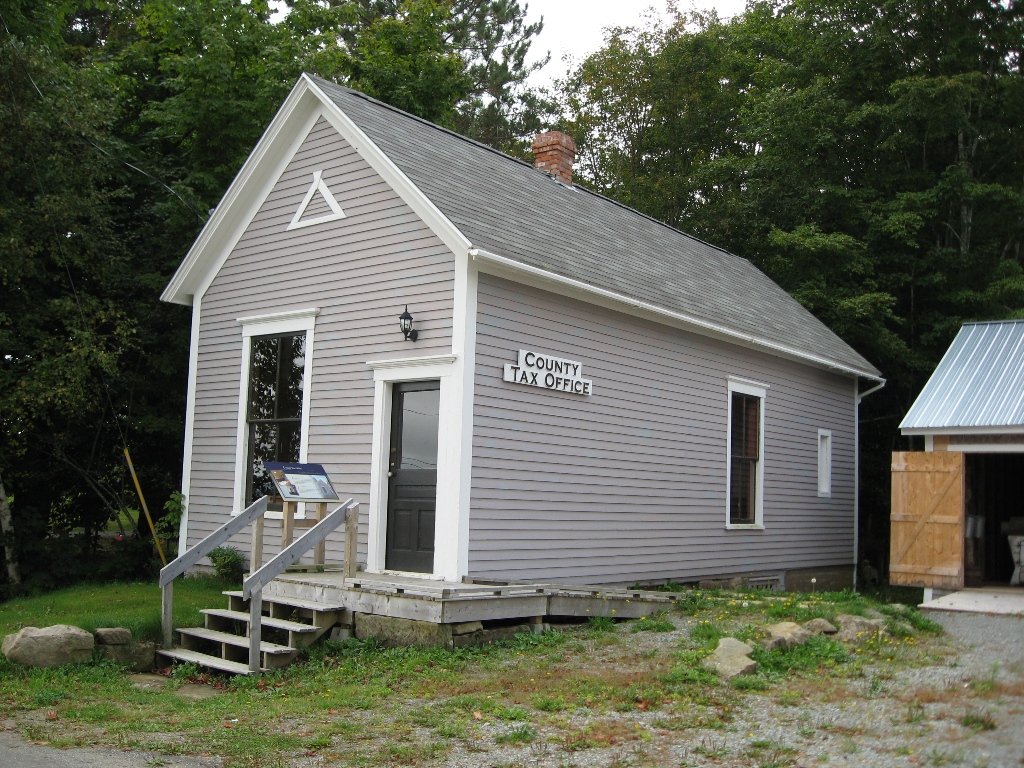 Records and Taxes
The Tax office was built in 1845. This is where all taxes were collected and recorded by the county Secretary-Treasurer.
The tin walls and ceiling were added as an upgrade around 1900. Not only are they decorative but they serve a practical purpose too. In the heat of the summer months the tin acts as a barrier keeping the warm air out thus helping to maintain a cooler inside temperature. In the winter, the metal reflects the radiant heat from the wood stove back into the room keeping it warmer.
County Councils were all dissolved on December 31, 1966 in favour of the provincial taxes and records systems that we have today. The picture on the wall was taken at the last County Council meeting held in December 1966 in the Albert County Court House.
The large map on the wall is referred to as a Walling map as he was the engraver. It is dated 1862 and is one of the first official maps that shows Albert County separate from Westmoreland County.
The back room of the office is where we have our resource room where people can do research with the collection of resource books that we have.  Consisting of mostly genealogy and family histories, the records are kept in the vault at the back. View Resources Available