Gaol
The bottom floor of the gaol was built in 1845 and the second story was added in 1902. The back of the building contains three cells while the front was living quarters for the gaol keeper. At first, the gaol keeper was only required to stay at the gaol when there were prisoners there; however, as the gaol was used more frequently, the gaol keeper was there all the time. As a concession to the gaol keeper, the bottom floor was altered to allow a second bedroom for the gaol keeper's family to stay with him, and then later the second story was added. At one time there was the gaol keeper, his wife and six children living in the gaol. One of the six was actually born in the gaol and he returns each year to visit.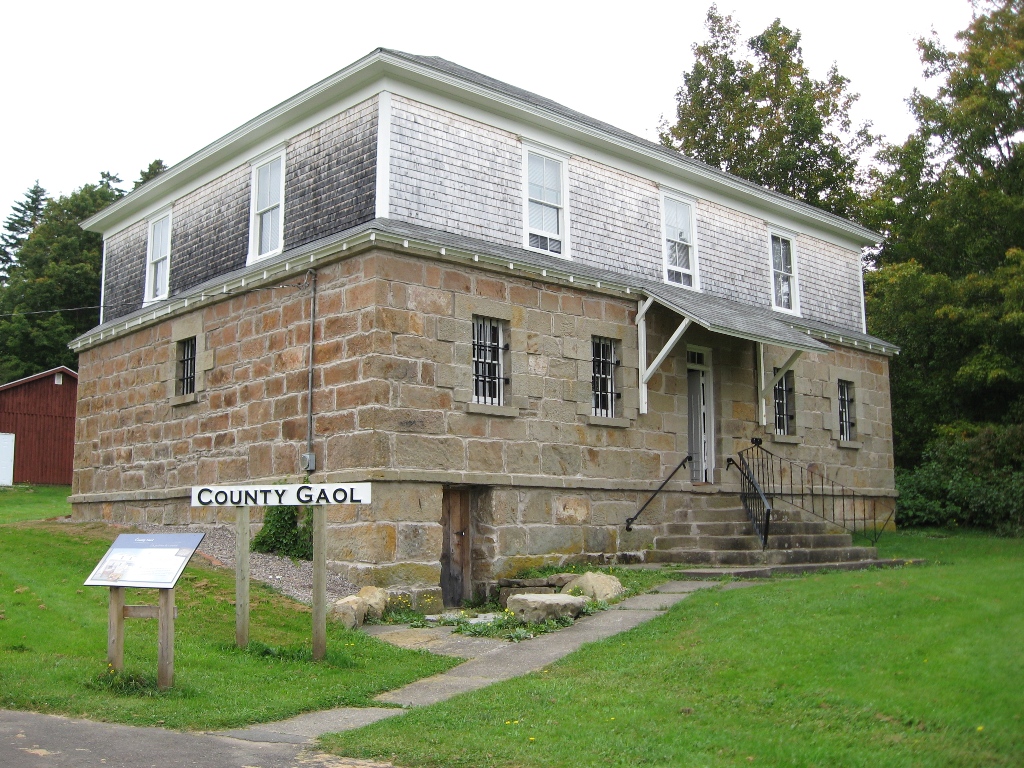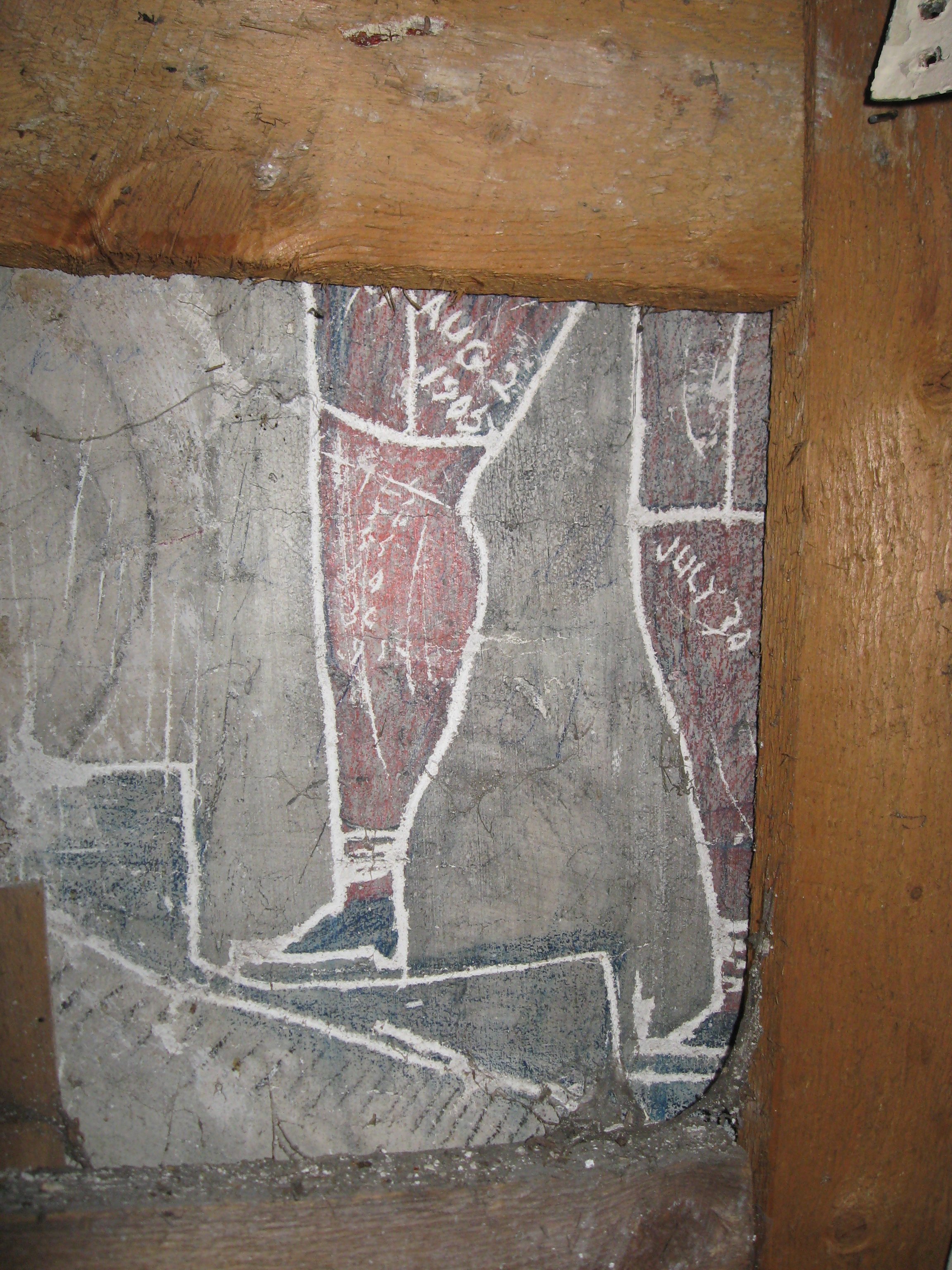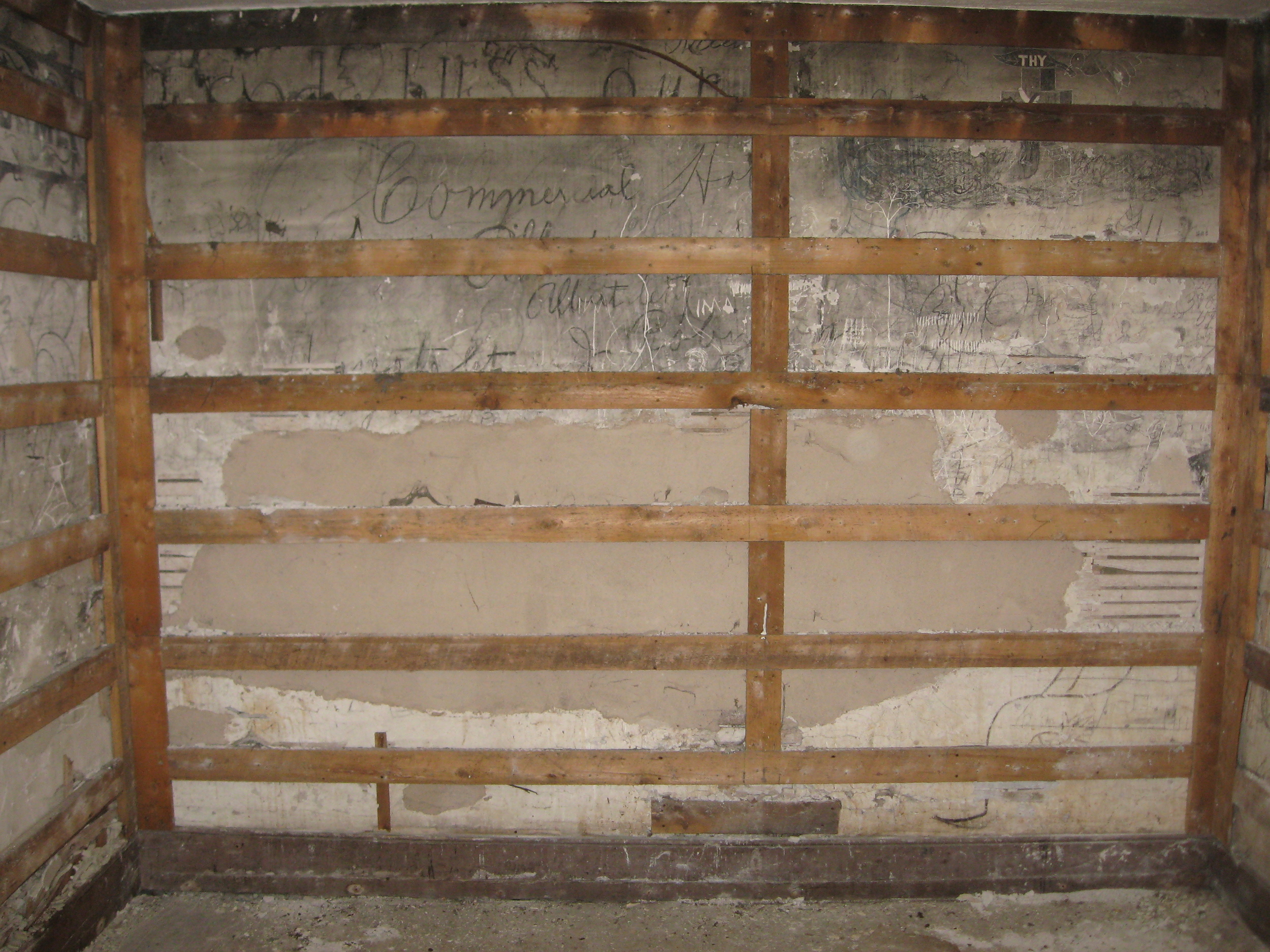 Debtor's Cell
This cell was mostly used as debtor's prison. People that could not afford to pay their taxes would be sent here until the taxes were paid. Each day the debtor would leave the gaol and report to an assigned work site. They then returned to the gaol at night. Each day of labour was assigned a dollar value that was applied to the outstanding taxes. Despite being unescorted to and from the work site, the debtors usually reported back each night. If they did not return, it was a criminal offence and when caught, they would be treated as a criminal. The concept of working for the county instead of paying taxes was so popular that it became an option for citizens.
Each of the three cells here had a wood burning stove in it for heat.
This cell was for 12 people with only 6 bunks. It was expected that there would be two to a bunk.
The graffiti was discovered in 2008 and it had been covered since 1930, over 75 years.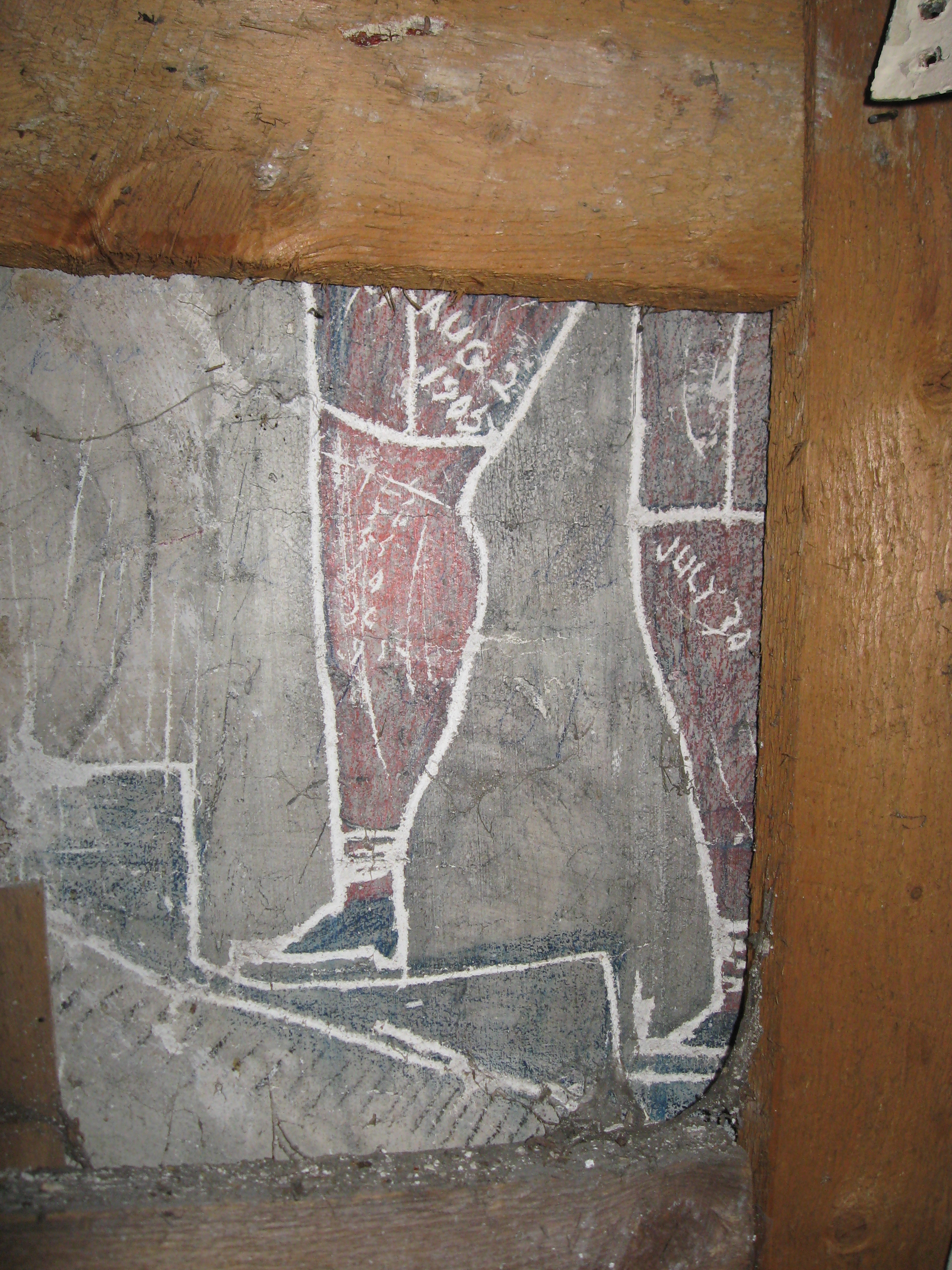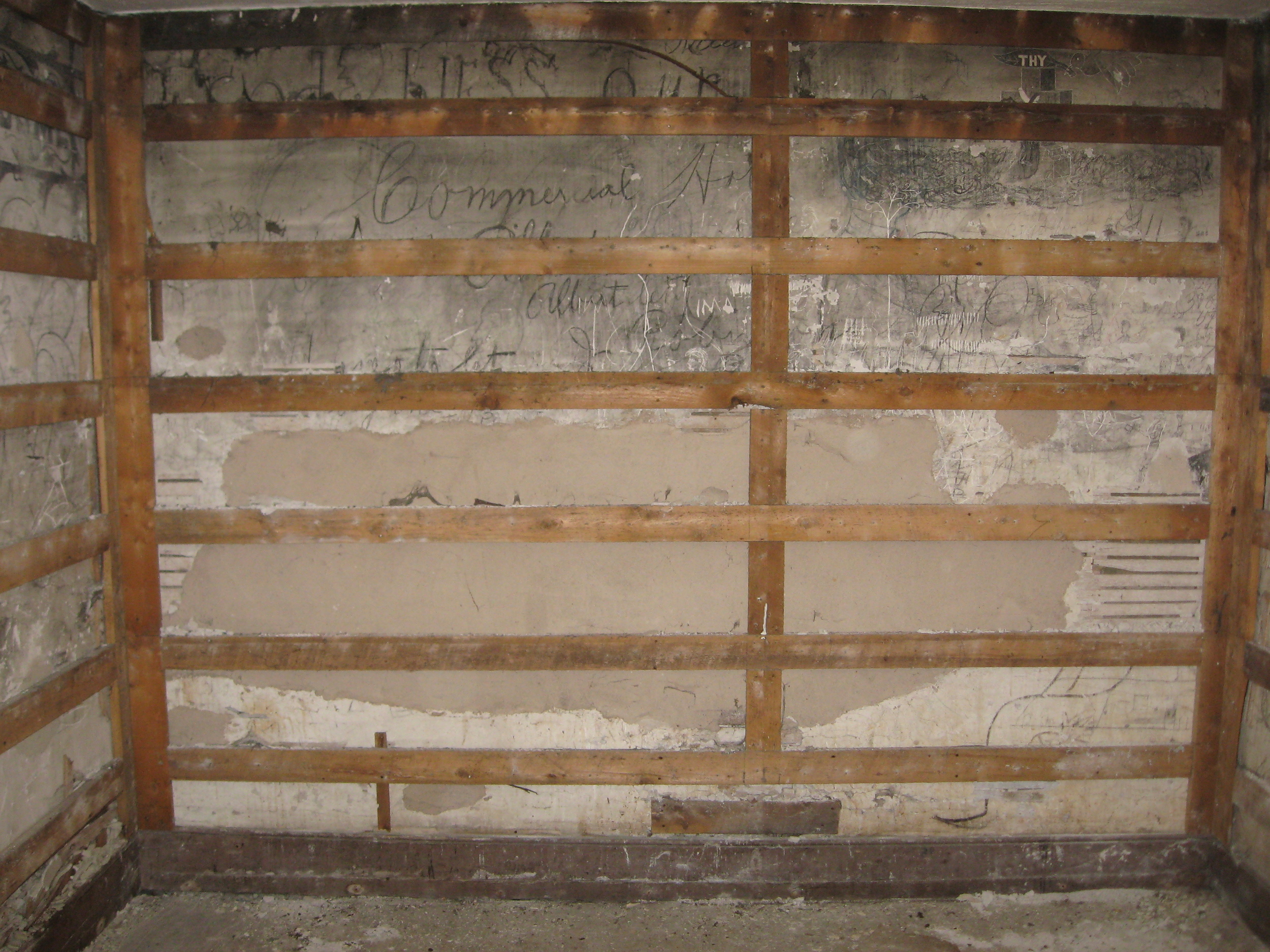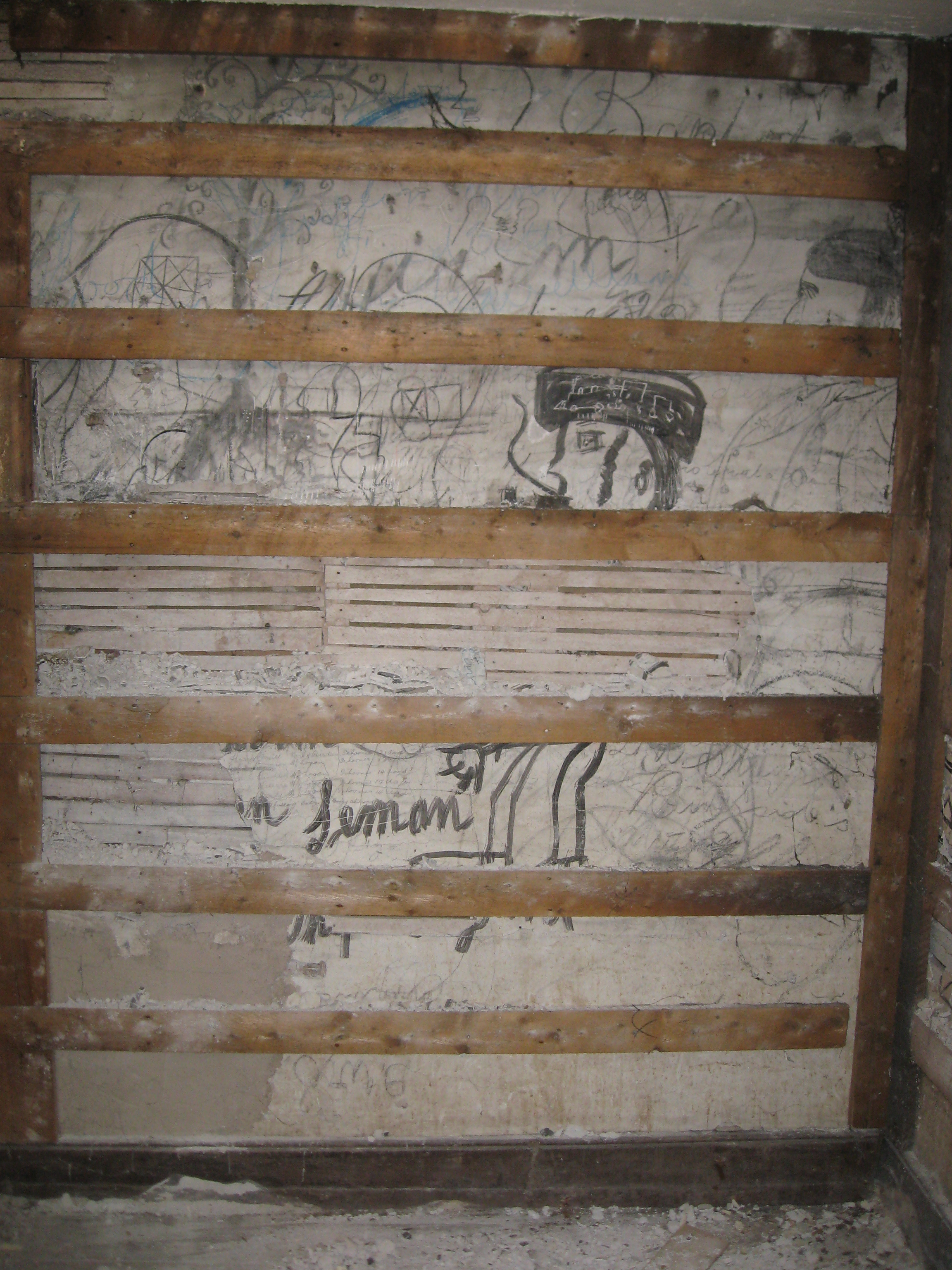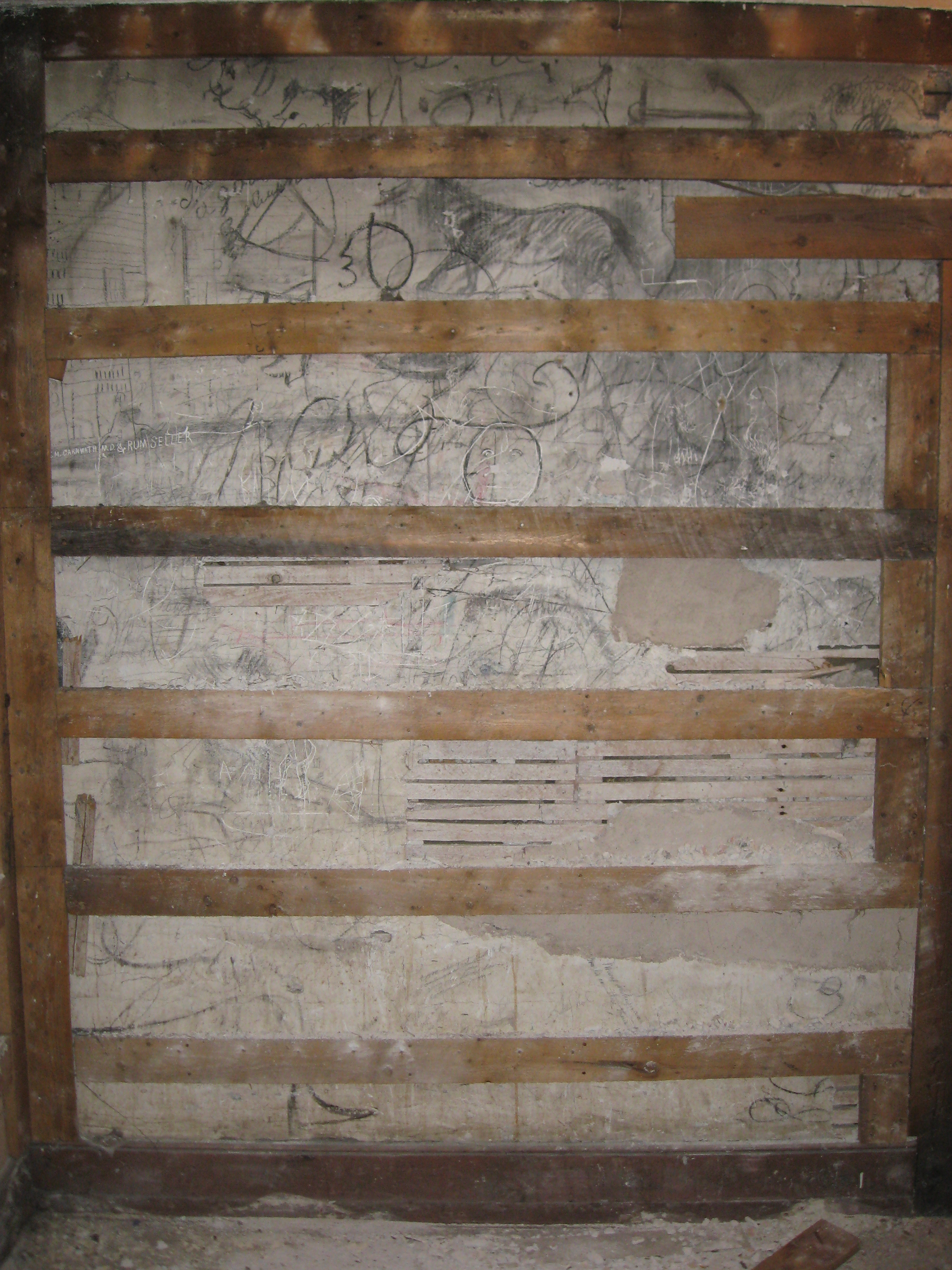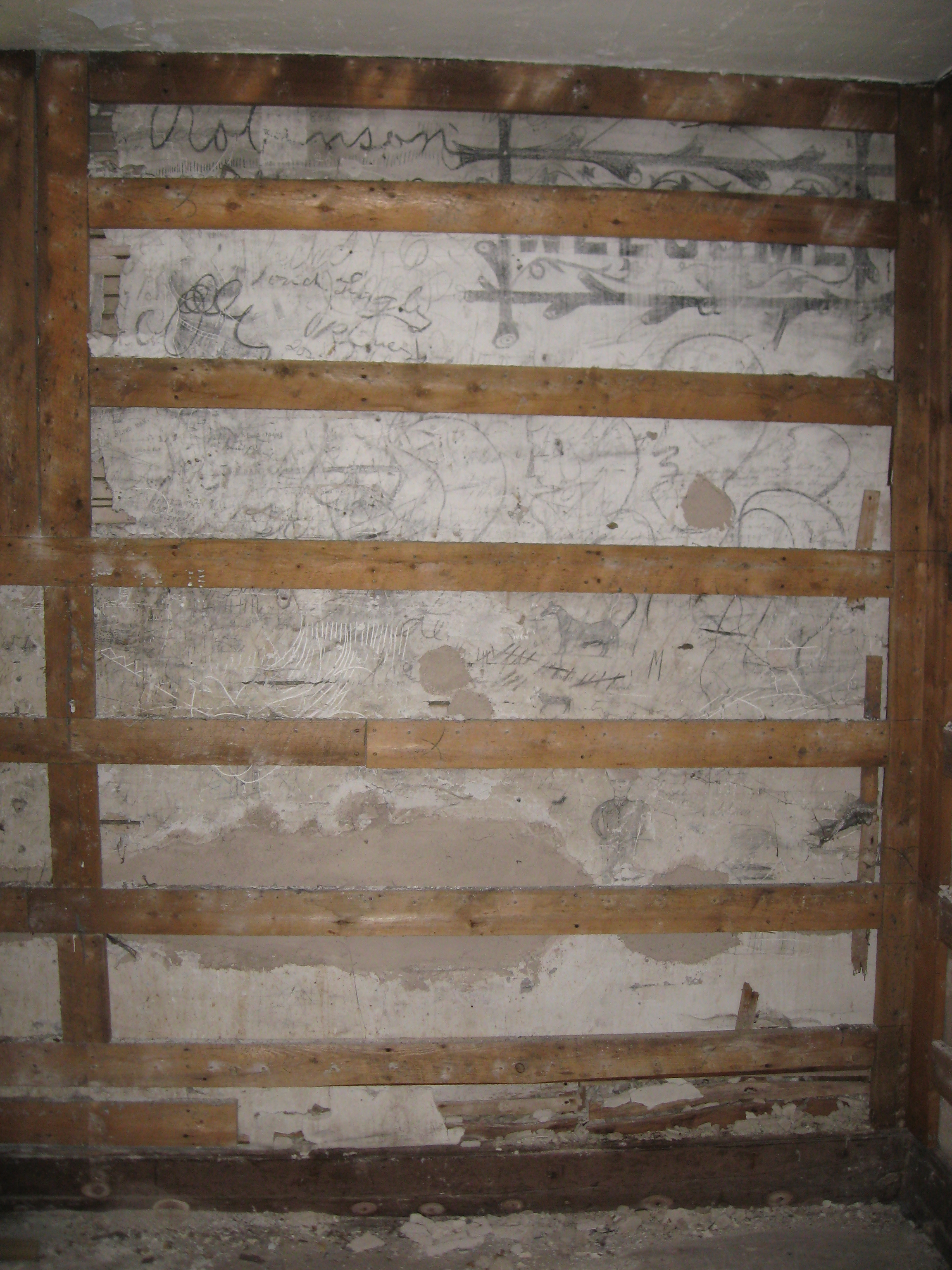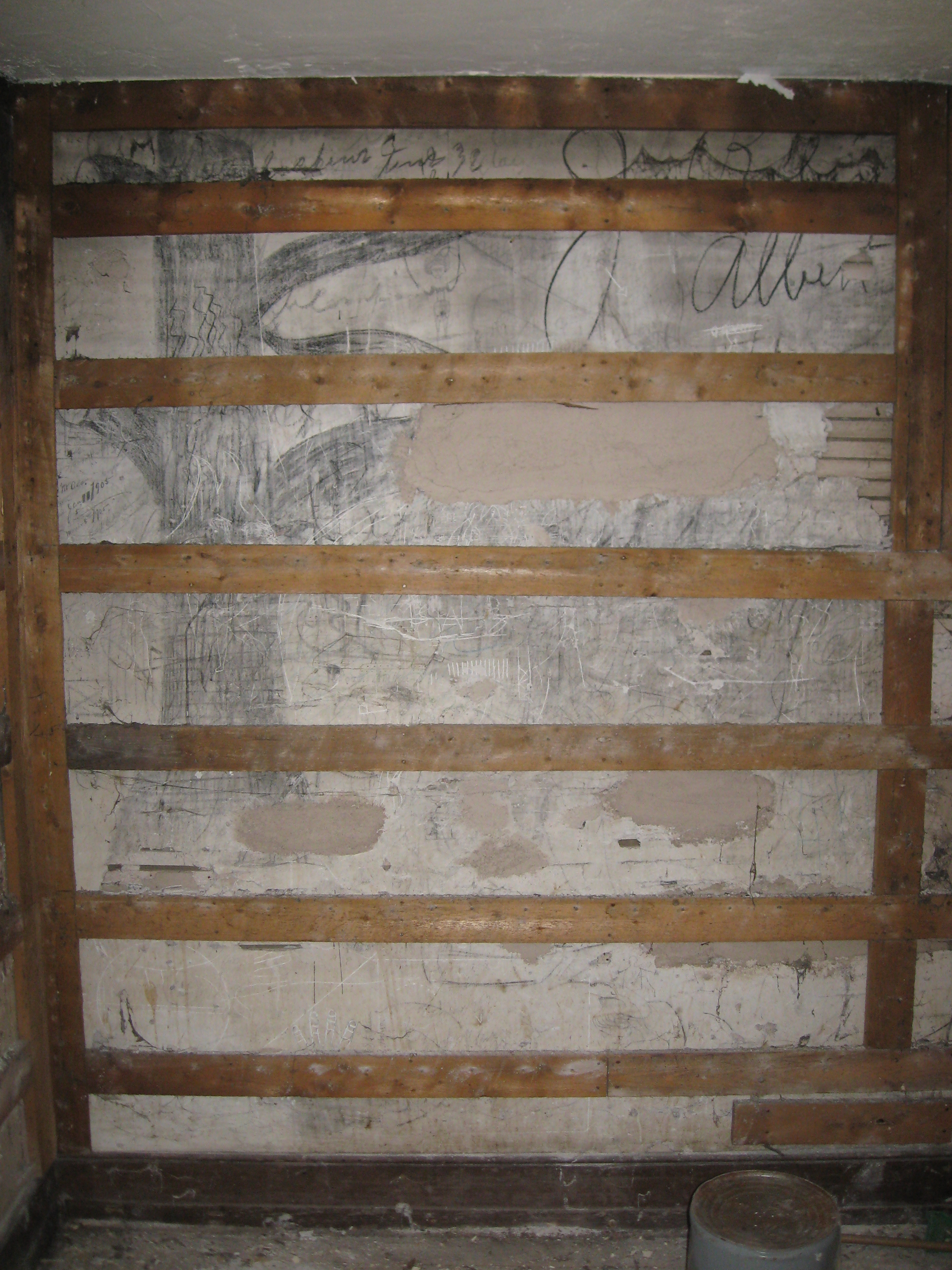 Criminal's Cell
This cell was for 6 people with only 3 bunks.
Dungeon
This cell was solitary confinement where the harshest of criminals would be placed. There are two sets of bars on the window and the ring in the floor so the prisoner could be shackled. The cell was mostly used as the drunk tank.
On the windowsill you can see the initials TFC (for Thomas Francis Collins) carved into the wood. The set of steps are there so people can step up to see it.